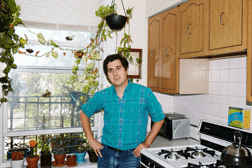 Mike


www.mikepaceandthechildactors.com
email Mike Pace
12.12.14 Tickets just went on sale for the Record Release Show at Union Hall on January 16th!

12.09.14 Noisey premieres "Fire Sale," the first single from Best Boy!

11.01.14 Release date for the debut full-length "Best Boy" by Mike Pace And The Child Actors is January 13, 2015.

11.01.14 Mike Pace And The Child Actors are the newest member of The Self-Starter Foundation family!

It's possible that Oxford Collapse were the last great indie rock band. And as would be fitting for that title, it's no surprise that not enough people heard them. It's likely they imploded and died because of your croissant-rock sins. And it's also likely that you are unprepared for Mike Pace's perfect pop resurrection.


"Fire Sale"
"Kiss & Fly" coming soon